A "No-Brainer" for Bike Shops!
Your customers trade in their used equipment, you generate business, and we do the work.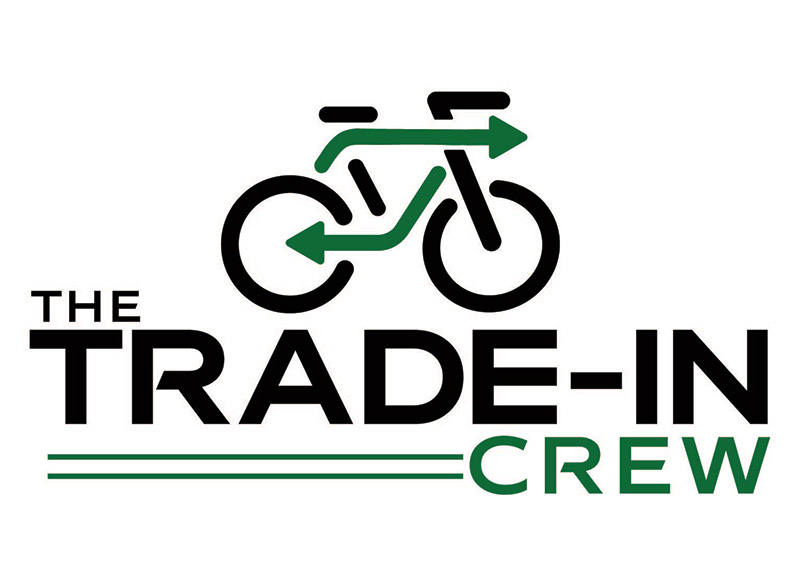 We provide our own staff and utilize our proven marketing playbook to ensure a successful event
We pay for your customer's items with 
gift cards
to your store.
We reimburse your shop for the gift cards issued.
You invest nothing for this service; It's truly a "no-brainer".
Who We Are
Our owner, Seth Schmidt, has been repurposing bicycles since 2007. Between direct-to-consumer and working with over 40 partner bike shops, Seth has helped to keep close to 10,000 bicycles and countless bike parts and accessories on the road and out of landfills! At The Trade-In Crew, Seth and team works with independent bicycle dealers who want to provide a convenient and fair trade-in solution for their customers.
Our trade-in event creates excitement and urgency. Customers have only a few days during the event to trade in their bicycles, parts, and accessories. We also buy virtually everything; parts, wheelsets, frames, forks, components, accessories, lower end bikes, high end bikes, 26ers, etc. All this adds up to a great experience for your customers and puts instant store credit/gift cards into their hands. And, in addition to cash donations, if it can not be economically repurposed, we donate useful items to organizations that support the cycling community and lifestyle.
By working with us, you are not only making a great business decision, but you are also supporting the sport we all love.
MARKETING
We provide the marketing playbook. Customers find out about the event through focused marketing activities.
BRING IT IN
Customers bring their used bicycles and equipment for trade-in to your shop.
FREE QUOTE
The Trade-In Crew staff evaluates the equipment and provides a free price quote.
GIFT CARDS
Customers are paid for their no longer needed gear with gift cards to your shop.
REIMBURSEMENT
The Trade-In Crew reimburses your shop for the gift cards issued to customers at 90% of face value.
HAUL AWAY
The Trade-In Crew loads the used equipment onto our trucks and hauls the gear away.
THE TRADE-IN CREW METRICS
$35,000
Average gift card sales generated per event.
120% Overspend
The amount above the gift card value spent for an average gift card transaction.
$77,000
Incremental sales generated directly from the event gift cards issued.
WHY HOST A TRADE-IN EVENT?
GREAT FOR YOUR CUSTOMERS
Helps customers turn old bicycles and gear into bike shop gift cards.
ZERO INVESTMENT
No cost to participate. No risk at all.
LITTLE TO NO EFFORT AT THE EVENT
We provide the marketing playbook. No help from your staff is necessary during the event. We do all the work!
GREAT FOR THE SPORT
Repurposed bicycles and equipment are affordable for cyclists new to the sport.
PROFITABLE FOR YOUR SHOP
Average event generates $35,000 in gift card sales!
DRIVES STORE TRAFFIC
A typical 2-day event attracts 200-500 customers to visit your store.
THE TRADE-IN CREW GIVES BACK
We donate a percentage of the bikes and parts generated from the event to support several non-profits in the cycling segment!
Contact Us below to find out more and get on our calendar for your event
The Trade-In Crew partners with bike shops, providing your customers an easy way to convert their used bicycles and related equipment into gift cards utilizing our professional on-site trade-in service!
Booking Events Now
 for late Q1 and Q2 2023
Dates are limited
; the sooner you reach out, the better
It's a 
"no-brainer"
; a 
"win-win"
!
REQUEST A CALL
Enter your info and a member from our team will follow up shortly.